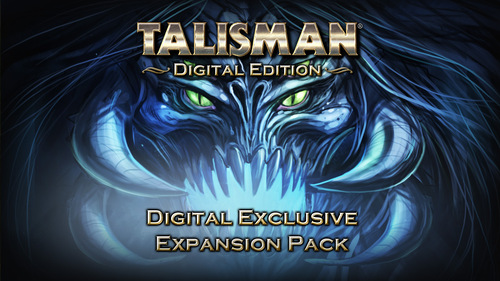 Digital Exclusive Expansion Pack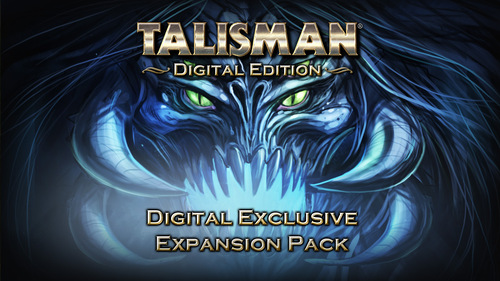 Details
MSRP: $14.99
Released: March 9, 2020
Publisher: Nomad Games
Download size: 3 MB
ESRB Rating: Everyone 10+
Play modes: TV, Tabletop, Handheld
Platforms: Nintendo Switch
Current prices
---
Price history
All time low
$7.49
(-50%)
---
Description
This expansion pack contains 3 digital-exclusive expansions for Talisman: Digital Edition.
In The Realm of Souls expansion, the land beyond the Veil has given birth to a powerful ruler. This King of the Dead commands the forces of the afterlife to cross the Veil to invade the land of the living. Death is no longer the end, as slain adventurers cross into the land of the undead and become ghosts. Fight your way back to the land of the living with 70 all-new veil cards to encounter.
In The Ancient Beasts expansion, mysterious new forces have emerged in the form of long-dormant behemoths and titans. These beasts are roaming the land, causing havoc in their wake and attacking any adventurer foolish enough to cross their paths. For those brave enough, new Beast Reward Cards offer enticing rewards for beast slayers!
Innovation strikes the land of Talisman with The Clockwork Kingdom expansion! Large clockwork towers, flying carriages and magical automation's appear in a frenzy. The rulers of the land are no longer Kings and Princes. Instead Inventors and Merchant Lords lead Talisman into a bold new age of invention. Discover this new era of Talisman where Inventions lead the way. Craft new weapons and gear to help you claim victory and reach the Crown of Command!
Each expansion included in this pack comes with new characters to play, new adventure cards and new creatures to encounter. Each expansion can also be enabled or disabled individually, depending on how you want to play!
---
Screenshots
---
Included In
---
Other users also liked...