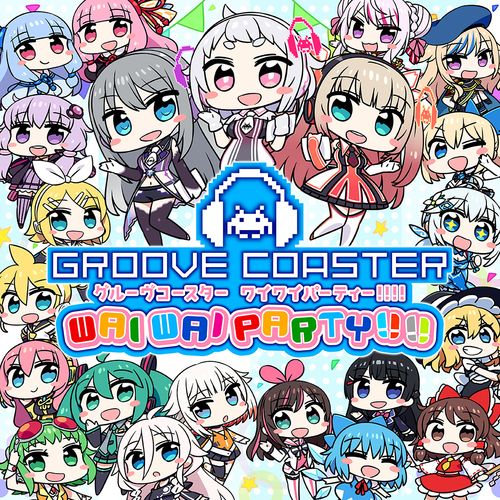 GROOVE COASTER WAI WAI PARTY!!!!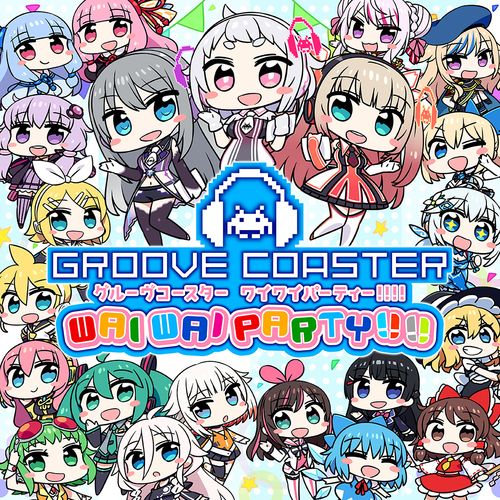 Details
Demo Available
MSRP: $59.99
Released: November 14, 2019
Number of players:

Offline: 1 - 4
Local Wireless: 2 - 4
Online: 1 - 4

Developer: TAITO CORPORATION
Publisher: TAITO
Download size: 1.962 GB
Metacritic:

83

8.3

How Long To Beat:

Main Story: 7½ hours
Main + Extra: 15 hours

ESRB Rating: Everyone 10+
Play modes: TV, Tabletop, Handheld
Languages: Japanese, English
Current prices
---
Price history
All time low
$35.99
(-40%)
---
Description
■Rhythm Game x Roller Coaster!!!!
Ride a roller coaster of sound with simple controls, and get grooving in this exhilarating rhythm game!
■Exhilarating active controls!!!!
With Active Controls, you can play by shaking the Joy-Con™ controllers. Experience the groove in a variety of songs, only possible on Nintendo Switch™!
You can also play with Standard Controls, using the buttons and control sticks!
■Groove together!!!!
Play together with up to 4 friends and family members in "Play With Others"!
In addition, "Online multiplayer" has also been added! Choose between "Ranked Match", to play against a player of similar ability, or "Private Match" where you can choose your own opponents and rules!
You can choose from two types of battle rules: "Casual", which you can enjoy even if there is a difference in ability, and "Hardcore", where you can compete for your true ability!
■A huge line-up of popular music!!!!
A massive line-up of music, featuring J-pop hits like "Lemon" and "U.S.A.," anime songs, Vocaloid and Touhou Project arrangements, VTuber Songs, as well as popular original songs from the Groove Coaster series!
◆Contents
Total 105 Songs.
"Lemon", "U. S. A.", "POP TEAM EPIC", "Sugar Song and Bitter Step", "A Cruel Angel's Thesis", "Welcome to Japari Park", "Cloudless", "Charles", "Dramaturgy", "Humanoid", "Mirai to Mirai", "Hitogata", "AIAIAI(feat. Yasutaka Nakata)", "Kirameki Rider☆", "REFLECT", "Thousand Cherry Blossoms", "Brain Fluid Explosion Girl", "*Hello, Planet", "DUNE", "ROKI", "BRING IT ON", "Bad Apple!! feat.nomico", "Marisa Stole the Precious Thing".
New Songs "Prism Melody", "Journey Like a Thousand Years".
And more.
■Choose from a fabulous cast of characters!!!!
Featuring characters from VTubers and Vocaloid, to the Touhou series and more! These characters will feature in songs, as avatars and game navigators, and appear throughout various scenes!
◆Contents
"Hatsune Miku", "IA", "GUMI", "Kotonoha Akane", "Kotonoha Aoi", "Yuzuki Yukari", "Mirai Akari", "Siro", "Tsukino Mito", "Tanaka Hime", "Suzuki Hina", "Kizuna Ai", "Tokino Sora", "Gawr Gura".
New Characters "Usada Pekora", "Mori Calliope".
And more.
You can even switch to the vocals of guest VTubers in certain songs!
---
Screenshots
---
DLC
---
Included In
---
Other users also liked...