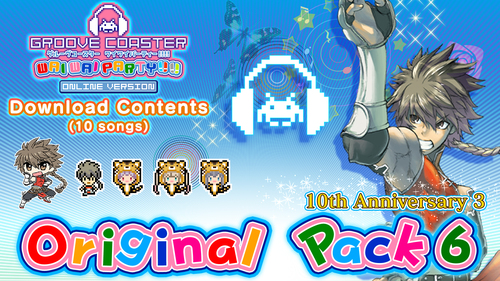 Original Pack 6 (10th Anniversary3)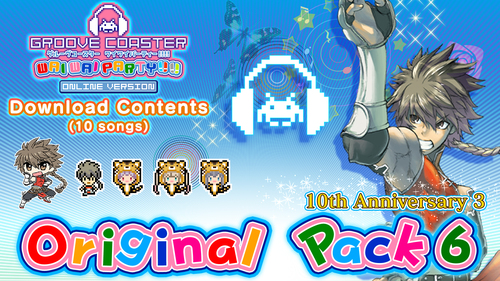 Details
Released: March 3, 2022
Publisher: TAITO
Download size: 44 MB
ESRB Rating: Everyone 10+
Current prices
---
Price history
All time low
$11.19
(-30%)
---
Description
A DLC pack for GROOVE COASTER WAI WAI PARTY!!!! that includes 10 songs, navigators, and avatars!
This pack includes the following content.
■Song Pack (10 songs)
・PIXEL STAR / YMCK
・Kung Fu Master = Ken / COSIO
・Owaranai Groove / Naoshi Mizuta (SQUARE ENIX)
・TAKING OFF / SATO(SANODG ▶◀ KATO [noisycroak])
・Lethal Dose / sky_delta
・Welcome to the Multiverse! / kamome sano parallel trip orchestra
・GrimoireD / Symholic feat.Rina Komatsu
・Headshot / Massive New Krew
・Sorae / Shohei Tsuchiya(ZUNTATA) feat. SATOMI
・???(Secret)
■Navigator
・Kung Fu Master KEN
・Headphone Crab *with special system voice
■Avatar
・KEN(2D)
・CHIBI KEN
・LINKA(Tiger, 2D)
・YUME(Tiger, 2D)
・SEINE(Tiger, 2D)
*Some content will be unlocked via missions after downloading.
---
Screenshots
---
Other users also liked...