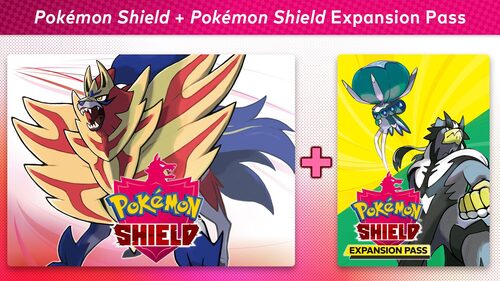 Pokémon Shield + Pokémon Shield Expansion Pass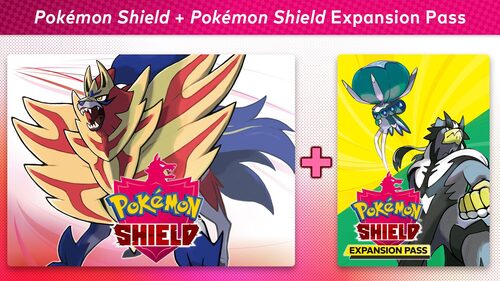 Details
Current prices
---
Price history
All time low
Digital
Physical
$89.98
$79.99
(-11%)
Historical data for Amazon not shown
---
Description
A set including the Pokémon Shield game as well as an expansion pass which will allow you access to all downloadable content once it is released.
The physical version of the Pokémon Shield + Expansion Pass bundle (available on 11/6/2020) includes a purchase bonus of "100 Poké Balls." That bonus is not included in this digital version.
SPECIAL PURCHASE BONUS
Players who purchase the Pokémon Shield + Pokémon Shield Expansion Pass or the Pokémon Shield Expansion Pass separately, you'll be able to receive a Pikachu Uniform and an Eevee Uniform as a special purchase bonus.
USE THESE STEPS, ALONG WITH YOUR CODE, TO RECEIVE A PIKACHU UNIFORM AND AN EEVEE UNIFORM.
1. Launch your Pokémon Shield game.
2. Select Mystery Gift on the X menu.
3. Select Get a Mystery Gift.
4. Select Get with Code/Password to connect to the internet.*
5. Enter your code.
6. Watch as the gift arrives in your game.
7. Be sure to save your game.
---
Screenshots
---
Contains
---
Other users also liked...