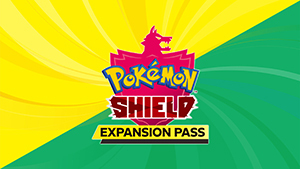 Expansion Pass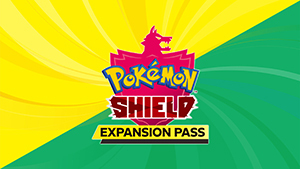 Details
MSRP: $29.99
Released: January 9, 2020
Genre: Adventure, Role-Playing
Publisher: Nintendo
Download size: 6 MB
ESRB Rating: Everyone
Play modes: TV, Tabletop, Handheld
Platforms: Nintendo Switch
Current prices
---
Description
Your adventure continues with the Pokémon Shield Expansion Pass, containing new stories to experience, new Pokémon to encounter, and new Wild Areas to explore! You'll even meet new and returning Legendary Pokémon along the way! The Expansion Pass contains two expansions, releasing in June 2020 and fall 2020 respectively.
The following DLC is included:
- The Isle of Armor: Scheduled for release on 06/17/2020
- The Crown Tundra: Scheduled for release by 10/22/2020
SPECIAL PURCHASE BONUS
Players who purchase the Pokémon Shield + Pokémon Shield Expansion Pass or the Pokémon Shield Expansion Pass separately, you'll be able to receive a Pikachu Uniform and an Eevee Uniform as a special purchase bonus.
USE THESE STEPS, ALONG WITH YOUR CODE, TO RECEIVE A PIKACHU UNIFORM AND AN EEVEE UNIFORM.
1. Launch your Pokémon Shield game.
2. Select Mystery Gift on the X menu.
3. Select Get a Mystery Gift.
4. Select Get with Code/Password to connect to the internet.*
5. Enter your code.
6. Watch as the gift arrives in your game.
7. Be sure to save your game.
---
Included In
---
Other users also liked...