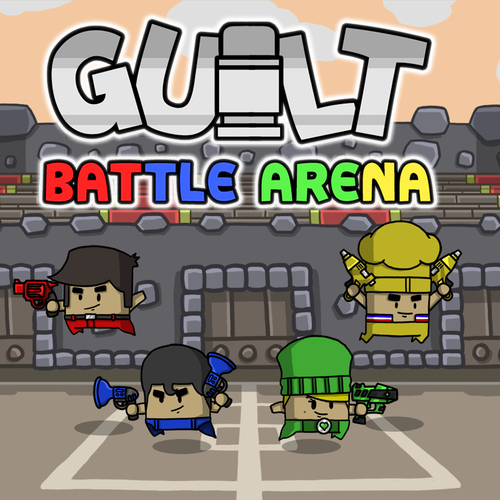 GUILT BATTLE ARENA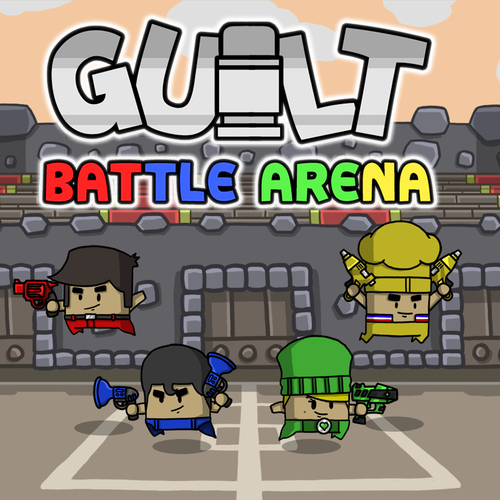 Details
MSRP: $9.99
Released:

NA/EU: March 1, 2018
JP: March 15, 2018

Genre: Party, Multiplayer, Arcade, Action
Number of players:
Developer: Invincible Cat
Publisher: Invincible Cat
Download size: 255 MB
Metacritic:

53

tbd

OpenCritic:

&nbsp

56
ESRB Rating: Everyone 10+
Play modes: TV, Tabletop, Handheld
Languages: Japanese, English, Spanish, French, German, Italian, Portuguese, Russian, Korean, Chinese (Simplified), Chinese (Traditional)
Platforms: Nintendo Switch, PlayStation 4, Xbox One
Current prices
---
Price history
All time low
$3.99
(-60%)
---
Description
One bullet. Four friends. Infinite laughs.
Guilt Battle Arena is a frantic one-bullet gunfight party game with local multiplayer for up to four people.
Make room on your couch for friends, pick an insanely cute character, and turn the competition up to 11!
Friends and family become foes in the arena, where each player has a gun and one bullet. Wait for the perfect moment…take the shot…oh, you missed? Well get back in there, pick that bullet back up, and fire away!
Features:
13 Game Modes: If blasting your buddies is too easy, try Hot Potato, where shooting someone passes a bomb to them. How about Capture the Flag, where anyone who doesn't have a flag at the end of the round gets blasted with cannons? How about making EXPLODING CHICKENS RAIN FROM THE SKY?!
10 Stackable Gameplay Modifiers: Ever wanted to jump through low gravity while using faster, short-ranged bullets to shoot friends that just so happen to be ghosts who can steal bullets after they've been taken out during a match? *deep breath* Well NOW YOU CAN!
Accessible, Two-Button Control Scheme: All you need to do is jump, shoot, and move. Chaotic complexity comes with advanced moves like double-jumping, air-dashing, and diving!
79 Wacky Costumes: How many games let you play as a cute 'lil potted plant with a gun? We'll wait.
Many Ways to Play: Vote on the next round, compete in 10-round championships, or customize every battle, it's up to you.
Bots: Waiting for your friends to arrive? Too good at beating fellow humans? Our bots can be used for anything, ranging from target practice to intense challenges!
Bring peace back to the galaxy solo or with a friend by defeating the Dreadful Judge's endless hordes of henchmen through 10 different arenas.
---
Screenshots
---
Other users also liked...