Code of Princess EX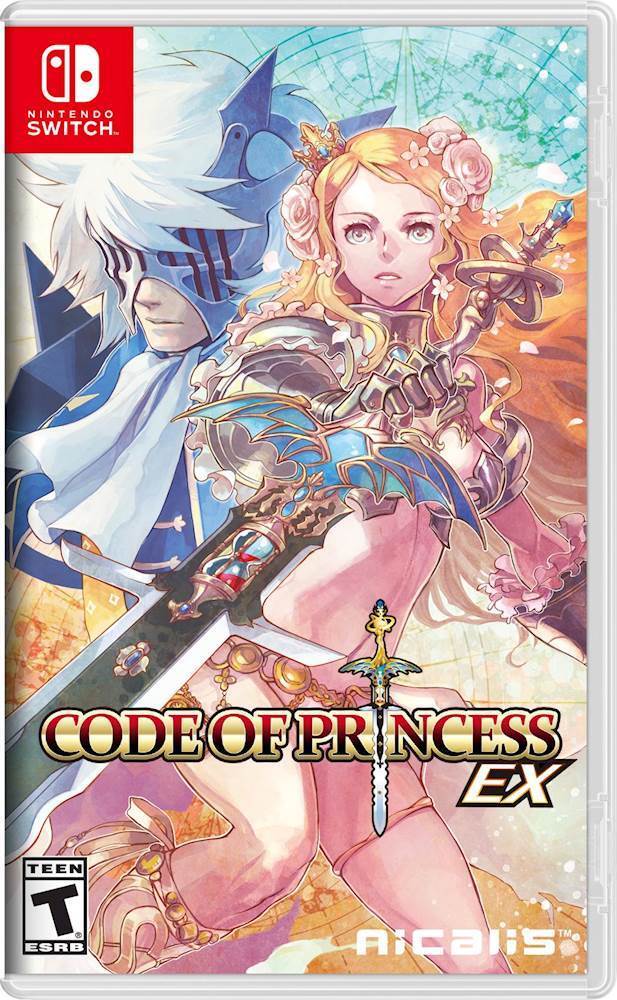 MSRP: $39.99
Released: July 31, 2018
Metacritic:

66

6.8
Current prices
Want to see another store included on Deku Deals? Suggest it by emailing me at michael@dekudeals.com.
---
Price history
| | |
| --- | --- |
| All time low (physical): | $26.47 |
| All time low (digital): | $19.99 |
---
Description
Code of Princess EX brings a unique combination of hack-and-slash beat-'em-up action and role-playing depth to Nintendo Switch™!
The story follows Princess Solange of DeLuxia as she fights to restore order in a world where monsters are trying to overtake the human race. Armed with the legendary sword DeLuxcalibur, Solange assembles a team of talented fighters to join her quest. Together, they embark on an epic journey where they will confront the monster uprising and try to discover it's secret origins.
---
Screenshots
---