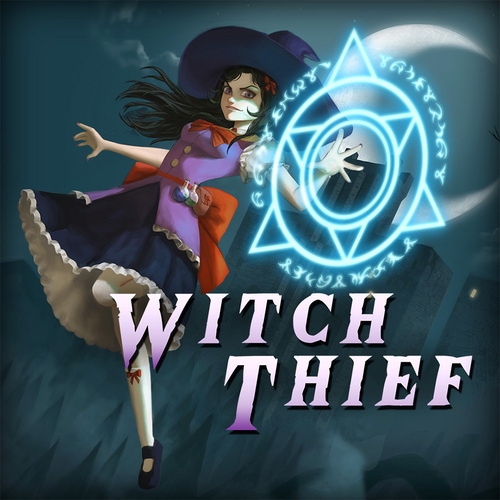 Witch Thief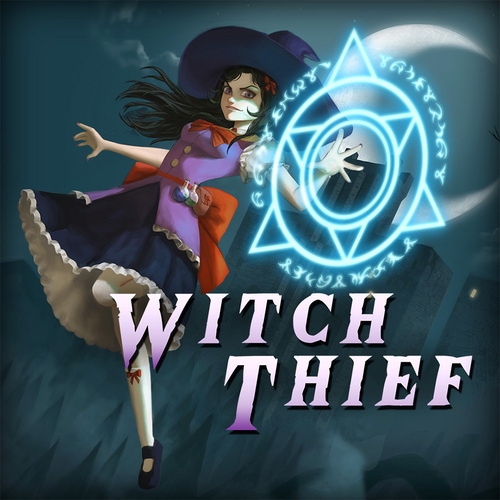 Details
MSRP: $19.99
Released: April 19, 2019
Number of players:
Developer: Cardboard Keep
Publisher: Cardboard Keep
Download size: 1.569 GB
Metacritic:

tbd

tbd

ESRB Rating: Everyone 10+
Play modes: TV, Tabletop, Handheld
Languages: English
Current prices
---
Description
In Witch Thief, dodge duck and weave through terrifyingly intricate patterns of magical projectiles as you seek the greatest treasure of all. The Ancient and powerful Grimoire!
Features:
Unique Bullet-Hell Perspective:
Unlike other Shmups, Witch Thief gives you control of a full 3D camera. Rather than the classic birds eye view, you will witness bullet hell from a whole new perspective!
Dodge intricate bullet patterns
Terrifyingly intricate storms of bullets will rain down as you journey on your quest. Study, learn and apply your dodging skills to outmanoeuvre the incoming perils.Touching even one bullet will kill you - so beware!
Unlock a range of quirky playable characters:
Choose to play one of many Witches. Experience fresh new dialogue, different bosses and unique spells to achieve their goals.Each character has unique spells and dialogue, and may encounter different and challenging bosses on their path to the Grimoire.
Musical tracks:
A fully original soundtrack, accompanying you on your perilous journey to the Grimoire. Each character and stage has a unique theme that captures and plays upon their essence.
Battle Relentless Bosses:
Your path is not an easy one. Face insane bosses, wielding great magical power and unleashing torrents of complex bullet patterns. They will stop at nothing to protect the Grimoire.
Unravel a world of mystery
As you explore and overcome every stage of the game learning more about the world first from the perspective of the Witch Thief, but later as many other unlockable characters you will experience new perspectives of the story.
Difficulty ranges:
Not everyone wants the hardest difficulty. Witch Thief ranges from practically no combat "Chill" mode to the extreme "Insanity" mode which increases both bullet counts and speed. Oh you only get one life there too.
Disclaimer:
Bright Colours
Flashing Lights
Camera Shake
If you encounter something in Witch Thief that you feel should be in this Disclaimer, please reach out!
---
Screenshots
---
Other users also liked...