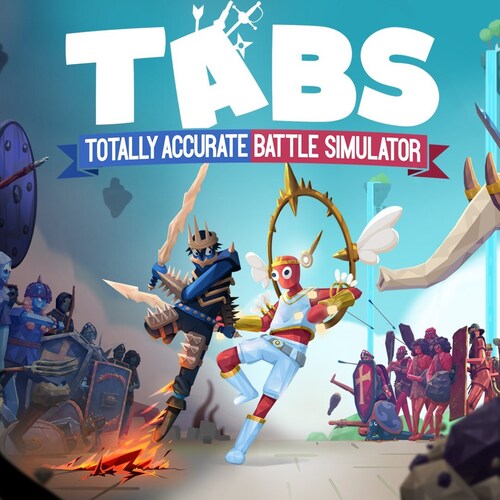 Totally Accurate Battle Simulator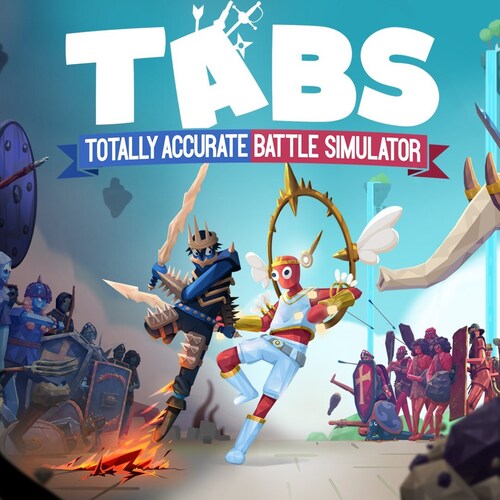 Details
Releases: September 30, 2022
Genre: Fighting, Indie, Simulation
Number of players:

Offline: 1 - 2
Online: 1 - 2

Developer: Landfall and 24 Bit Games
Publisher: Landfall Games
Download size: 0 B
ESRB Rating: Everyone 10+
Play modes: TV, Tabletop, Handheld
Languages: English, German, French, Spanish, Italian, Portuguese, Russian, Japanese, Chinese (Traditional)
This game is unreleased and is not yet available for preorder.
Description
Watch them fight in simulations made with the wobbliest physics system ever created.
When you grow tired of the 100+ wobblers at your disposal you can make new ones in the unit creator.
You can also send your wobblers to fight your friends or strangers in online multiplayer!
Features:
- Campaigns
- Multiplayer
- Unit and faction Creator
- Campaign and battle creator
- Sandbox mode
- Unit Possession
- A bunch of silly units
---
Screenshots
---
Other users also liked...