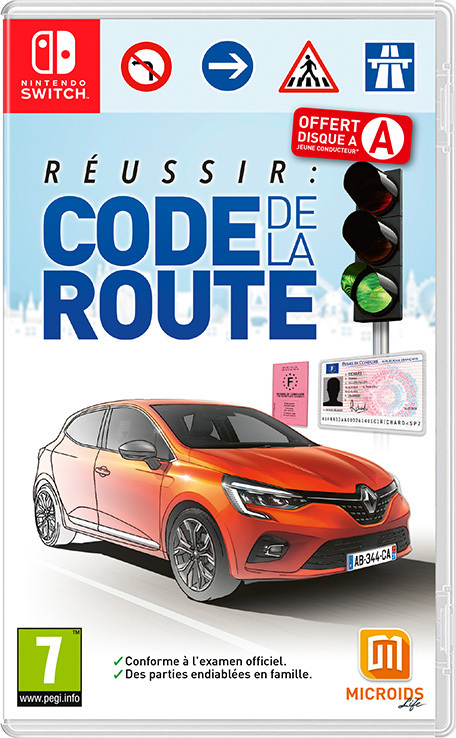 Réussir : Code de la Route (French Highway Code)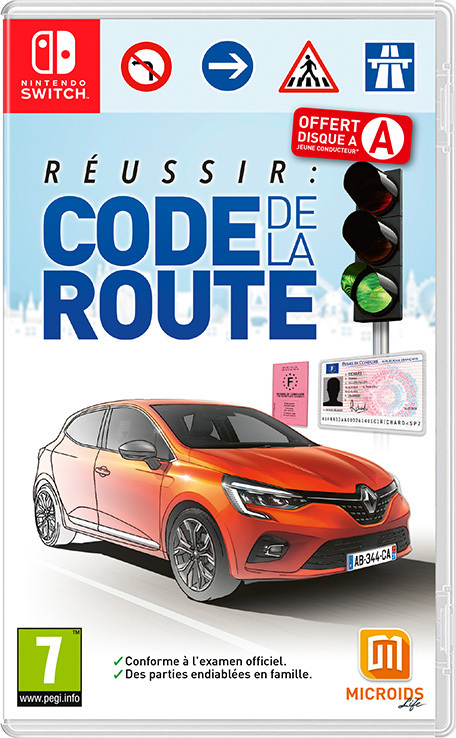 Details
This game is not currently available in United States.
Description
Discover the best way to learn the French Highway Code: on Nintendo Switch! Prepare for the exam, test your knowledge and challenge your friends in exclusive mini-games. Enjoy all content in solo mode or with other players, overcome your blind spots with special quiz series, and reach the top of the online rankings. Your driving license is right around the corner!
Up to 4 players on the same screen: challenge your friends and family on their road safety skills!
Exclusive minigames: aim for the highest score in Survival Mode and learn to recognise shapes and icons with the Road Signs Game
3200 questions/answers fully voiced in French, covering every official topic and more. More than 100 complete lessons and 130 levels from easiest to hardest difficulty, to be prepared for every situation.
Custom experience: monitor your progress with the individual player profile. Discover your complete results, work on your weak points and unlock trophies as you improve!
Full compliance with the French Highway Code, featuring an Exam Mode recreating the exact conditions of the real exam. All content created by licensed road safety specialists.
---
Screenshots
---
DLC
---