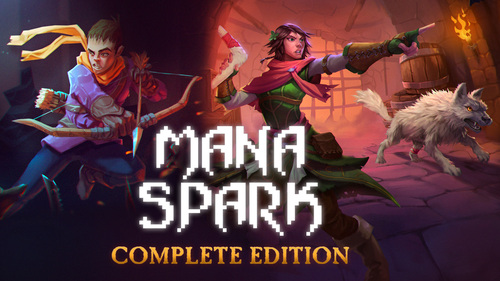 Mana Spark Complete Edition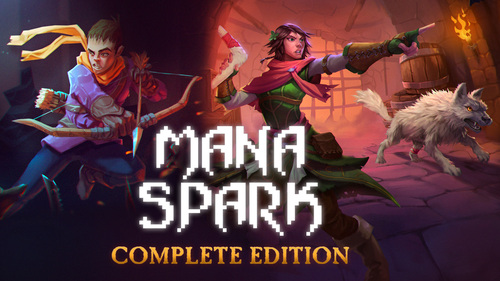 Details
MSRP: $11.99
Released: September 11, 2020
Publisher: QubicGames
Download size: 487 MB
ESRB Rating: Teen
Play modes: TV, Tabletop, Handheld
Current prices
---
Price history
All time low
$1.99
(-83%)
---
Description
What is Mana Spark?
A challenging action RPG with deep souls-like combat and rogue-like elements. Explore a dreadful dungeon and fight smart enemies that will plan and collaborate between themselves to defeat you.
What do you get in the Complete Edition?
Complete Edition will enable you to discover the story of the award-winning Mana Spark from the beginning. In addition, your knowledge will be expanded with the story presented in the additional content Forgotten Crypts tales. You can also explore the dungeons with a friend! Player 2 gets to control the dog while Player 1 controls any of the 4 characters which is not included in the basic version of the game. This is not meant to be a hard challenge, but rather a very joyful two-players experience.
This bundle is the perfect opportunity for you if you haven't played the base game and would like to experience a complete and expanded vision of the Mana Spark universe.
It includes all 4 characters:
- Ellis, the Hunter
- Jasika, the Crossbow Guard
- Wyatt, the Warrior
- Galiana, the Naturalist and her friend Bisca
Features:
COMPLETELY SKILL-BASED COMBAT: Each enemy has its own set of skills, behaviors and collaborations. Learn their patterns and discover their weakness before they lay their hands on you.
EXCITING PROGRESSION: Be responsible for rebuilding and maintaining your guild's village. Meet new characters, choose your traps, your weapons and keep track of your discoveries and unlocked content.
HANDCRAFTED & PROCEDURAL GENERATION: Designed to make each new run a completely new experience. Each room is handcrafted to get the most out of the combat, but you'll never explore the same dungeon twice.
---
Screenshots
---
Contains
---
Other users also liked...