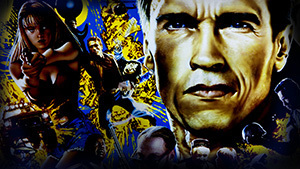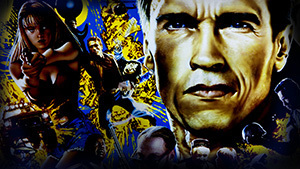 Details
MSRP: $4.99
Released: December 13, 2017
Publisher: FarSight Studios
Download size: 1024 KB
Ratings:
Current prices
---
Price history
All time low: $1.99
(-60%)
---
Description
Last Action Hero™ (1993): "Did somebody say action?" This action-packed pinball powerhouse harbors the license for the summer blockbuster hit movie of the same name. The table's feature filled design was created by Tim Seckel, Joe Kaminkow, Ed Cebula, and John Borg. This game completely captures the intensity, comedic tones, and cast of characters from the film. Notable playfield sections include the motorized Super Crane™, game controlled magnets which activate during multiball events, the Ripper lane which accelerates a shot ball on returns, and the Smart Missile button above the slick black colored gun-shaped launcher. 5,505 units of this table were produced.
---