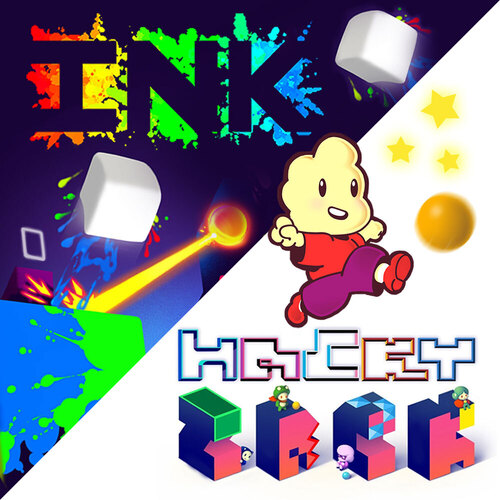 Digerati Indie Bundle: INK & HackyZack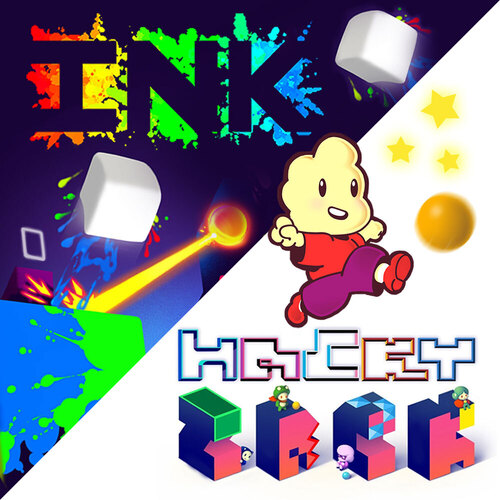 Details
MSRP: $14.99
Released: December 24, 2018
Genre: Platformer, Arcade, Action
Number of players:
Publisher: Digerati
Download size: 395 MB
ESRB Rating: Everyone
Play modes: TV, Tabletop, Handheld
Languages: Japanese, English, Spanish, French, German, Italian
Platforms: Nintendo Switch
Current prices
---
Price history
All time low
$1.49
(-90%)
---
Description
Enjoy two indie favourites from Digerati! This bundle contains colorful splatformer INK and bouncy ball-juggler HackyZack
INK
The world's first splatformer is here! INK is a fast-paced platformer with a twist – levels are invisible and must be splattered with brightly colored paint before they can be seen!
Players can reveal levels in a variety of ways: double-jumping, wall sliding or squishing an enemy all create splashes and splodges. Even failing is useful – when your blocky character perishes it explodes in a shower of color, painting the surrounding area to reveal more of the level for your next try!
Key Features
• Test your platforming skills across 75 INKgeniously designed levels!
• Jump, squish, slide and die to splatter brightly colored paint and uncover your surroundings!
• Splat enemies, dodge missiles, and take down super-challenging bosses!
• Local 2-player mode: Take on INK with a friend, exclusive to Nintendo Switch™
• 20 deviously hidden coins to find and collect!
• Ambient and atmospheric original soundtrack by Vincent Rubinetti
• Precision platforming makes INK a perfect challenge for speedrunners
Hacky Zack
You are Zack. Juggle balls, bounce off walls and avoid fatal
falls as you try to make it through more than 100 levels of
precision puzzle-platforming. Collect stickers along the way to
unlock optional time-trial challenge levels as well as extra
playable characters (who are also extra cute!).
Key Features
• Precision-platforming puzzle-stunt game
• Multiple ways to conquer 100+ levels across 6
challenging worlds
• Keepy-up with a variety of balls, including extra-bouncy
and slo-mo
• Master movement and aiming: Bouncing! Ricochets! Wall
jumps! Much more!
• Goal Mode: guide the ball to the exit to complete the
stage
• Target Mode: use the ball to smash all diamonds on a
stage as quickly as possible
• Collect stickers to unlock Target Mode levels and
additional playable characters
• Relaxing, stress-alleviating soundtrack by Vincent
Rubinetti
• Local 2-player mode: Take on Hacky Zack with a friend, exclusive
to Nintendo Switch™ (supports split Joy-Con™ play).
---
Screenshots
---
Other users also liked...