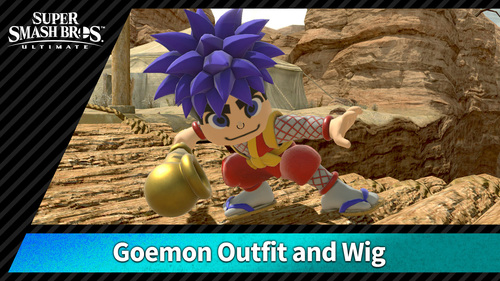 Goemon Outfit and Wig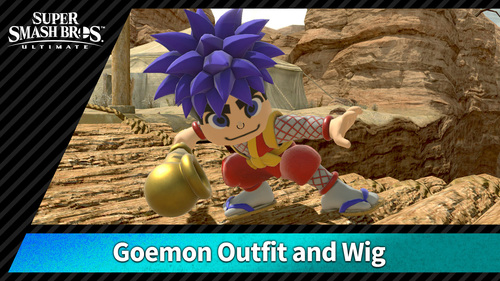 Details
Released: September 4, 2019
Publisher: Nintendo
Download size: 4 MB
ESRB Rating: Everyone 10+
Current prices
---
Description
A Mii Fighter costume of Goemon from the Mystical Ninja series (known in Japan as Ganbare Goemon) is now available. The outfit part is for Mii Swordfighters only, and it lets you attack with Goemon's favourite pipe! Set your Mii Fighter's neutral special to Shuriken of Light to feel like you're throwing gold coins!
This set contains the following:
Mii Fighter Costume ・ Goemon Wig ・ Goemon Outfit (for Swordfighters)
Usable after purchase by going to Games & More → Mii Fighter.
---
Other users also liked...